Today is Sunday and that means a new Power On newsletter from Bloomberg's Mark Gurman. Gurman says that 2023 will be "an incredibly light year for the iPad" and he doesn't expect to see Apple release versions of its entry-level tablets, the iPad Air and iPad mini with major upgrades. He says that the iPad Pro, Apple's premium tablet line, won't see any major changes until next year.
The 2024 iPad Pro is expected to feature a new, updated design and sport AMOLED displays. No iPad model has ever been equipped with AMOLED panels. Currently, the 12.9-inch iPad Pro unit carries a mini-LED panel that uses over 10,000 small light-emitting diodes to backlight the display. The previous generation LCD panel had only 72 LEDs behind the glass.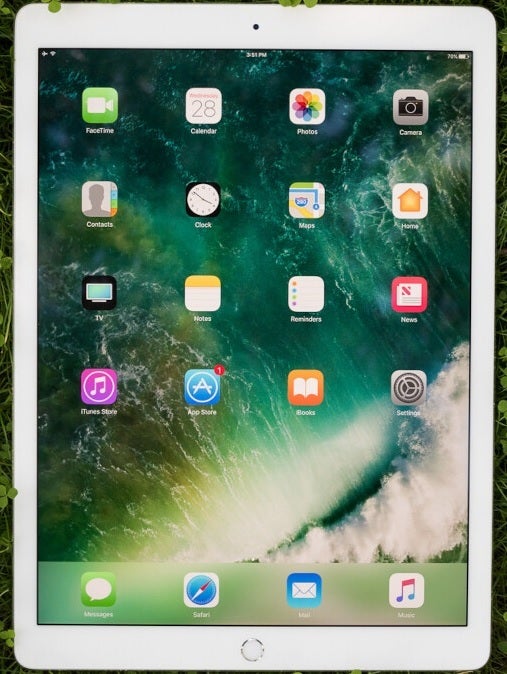 The mini-LED display on the 12.9-inch iPad Pro
The smaller mini-LEDs can be grouped to form dimming zones allowing the screen to deliver greater contrast (with a ratio of 1 million to 1), sharper images, and deeper blacks. Sure, OLED panels offer many of the same things but mini-LED displays are much less likely to suffer from screen burn-in. Screen burn-in, also known as a ghost image or permanent image retention, occurs when a static image on the screen is displayed for a long period of time.
Gurman's report comes on the heels of a published report out of Korea suggesting that one of Apple's Korean-based display suppliers (Samsung Display or LG Display) is already working on producing the screens for the 2024 iPad Pro models. Meanwhile, highly accurate tipster Ross Young, co-founder and CEO of Display Supply Chain Consultants (DSCC), has said that the 2024 iPad Pro models will see slightly larger 11.1-inch and 13-inch screens up from the currently deployed 11-inch and 12.9-inch screens.
Both displays on the 2024 iPad Pro models could be mini-LED, unlike the current setup which, as we previously pointed out, features mini-LED on the larger 12.9-inch unit only. The 11-inch iPad Pro features an 11-inch display,
Mini-LED should not be confused with micro-LED displays which Apple is allegedly planning to debut on the 2024 second-generation Apple Watch Ultra and the Apple Watch starting with Series 11 in 2025. Unlike mini-LED, Micro-LED panels do not use a backlight and microscopic LEDs come together to form individual pixels.