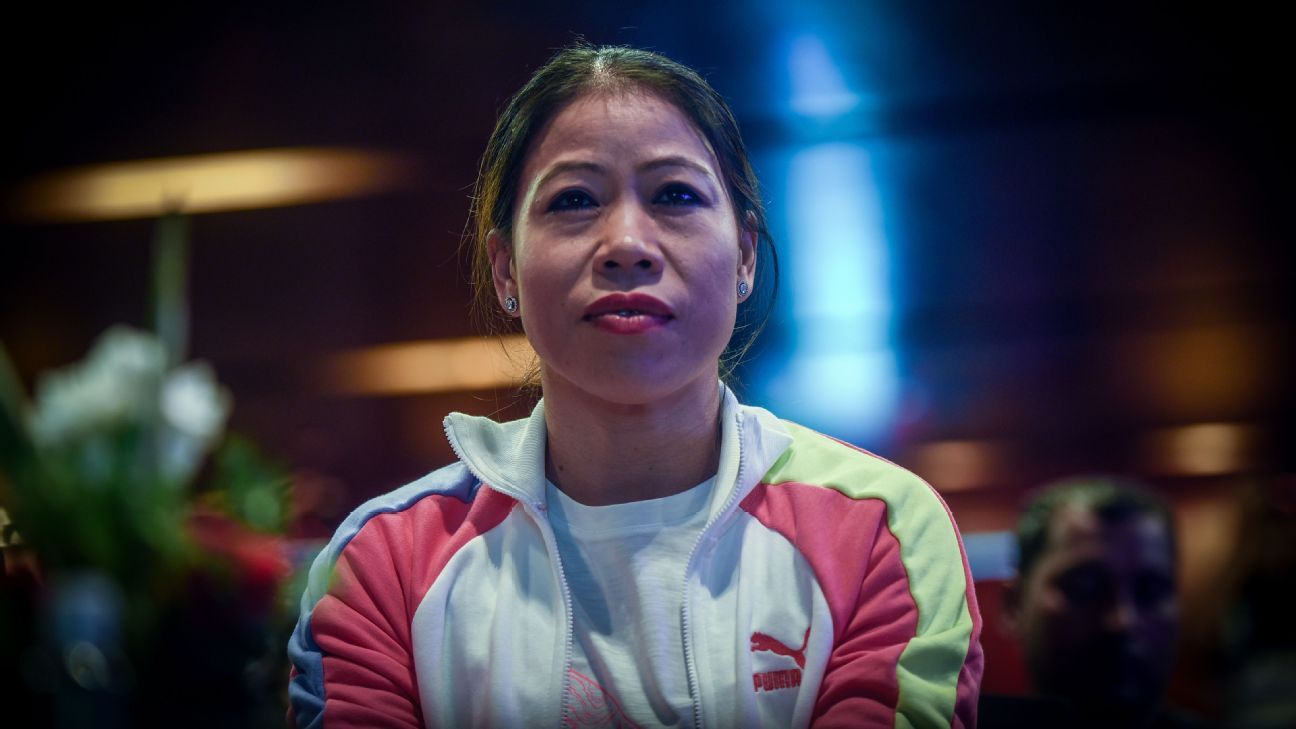 Boxing great MC Mary Kom will lead a five-member 'Oversight Committee' that will probe sexual harassment charges against Wrestling Federation of India president Brij Bhushan Sharan Singh. The government-appointed Committee will also run the day-to-day affairs of WFI for the next one month.
The other members of the panel are Olympic medallist wrestler Yogeshwar Dutt, former badminton player and Mission Olympic Cell member Trupti Murgunde, ex-TOPS CEO Rajesh Rajagopalan and former SAI executive director – teams – Radhika Sreeman.
Earlier, Dutt had publicly come out in support of Singh, who is a six-time MP with the ruling Bharatiya Janata Party (BJP), with Mary Kom also a nominated MP by the BJP.
Editor's Picks
2 Related
The announcement of the panel was made by Sports Minister Anurag Thakur on Monday. Thakur had decided to form the Committee on Saturday following a three-day sit-in protest by some of the country's top wrestlers including Vinesh Phogat, Bajrang Punia, Sakshi Malik and Ravi Dahiya against WFI and Singh. Singh was accused of sexually harassing women wrestlers and working like a dictator.
"The WFI president will not discharge his duties and stay away from day-to-day affairs of WFI. The day-to-day working of WFI will be looked after by the Oversight Committee till their mandated duration and it will also probe the serious allegations against WFI and its chief," said Thakur.
"In the next one month, this committee will probe the sexual allegations and other charges after talking to all parties and submit its report. Till then all the day-to-day decisions and workings of WFI will be taken care of by this committee," he added.
Both Mary Kom and Yogeshwar Dutt are also part of the the seven-member committee formed by the Indian Olympic Association (IOA) to probe the allegations of sexual harassment and corruption against the WFI chief. The IOA panel also includes archer Dola Banerjee and Indian Weightlifting Federation (IWLF) president and IOA treasurer Sahdev Yadav. The other members of the IOA committee are two advocates — Talish Ray and Shlok Chandra — besides former shuttler and IOA joint secretary Alaknanda Ashok, who is its vice chairperson.
Earlier, the Sports Ministry directed the WFI to suspend all ongoing activities owing to the various allegations against the sports body and its president. It included the Ranking Tournament in Gonda, UP, the federation president Singh's stronghold.
The ministry on Saturday also suspended WFI's assistant secretary Vinod Tomar 'with immediate effect', a fallout of allegations of sexual harassment and corruption against the sports body's chief.
However, the WFI rejected the allegations in their reply to the Sports Ministry, claiming the charges were "motivated, biased, unfounded, untrue and false." It also claimed that vested interests were behind the charges, noting the timing of the protest with elections in the fray: "It would also be worth drawing attention that even the next election of WFI is due in near future of 2023… that the protest is not in the best interest of the wrestlers, it has some personal as well as hidden agenda to dislodge the current management of WFI."