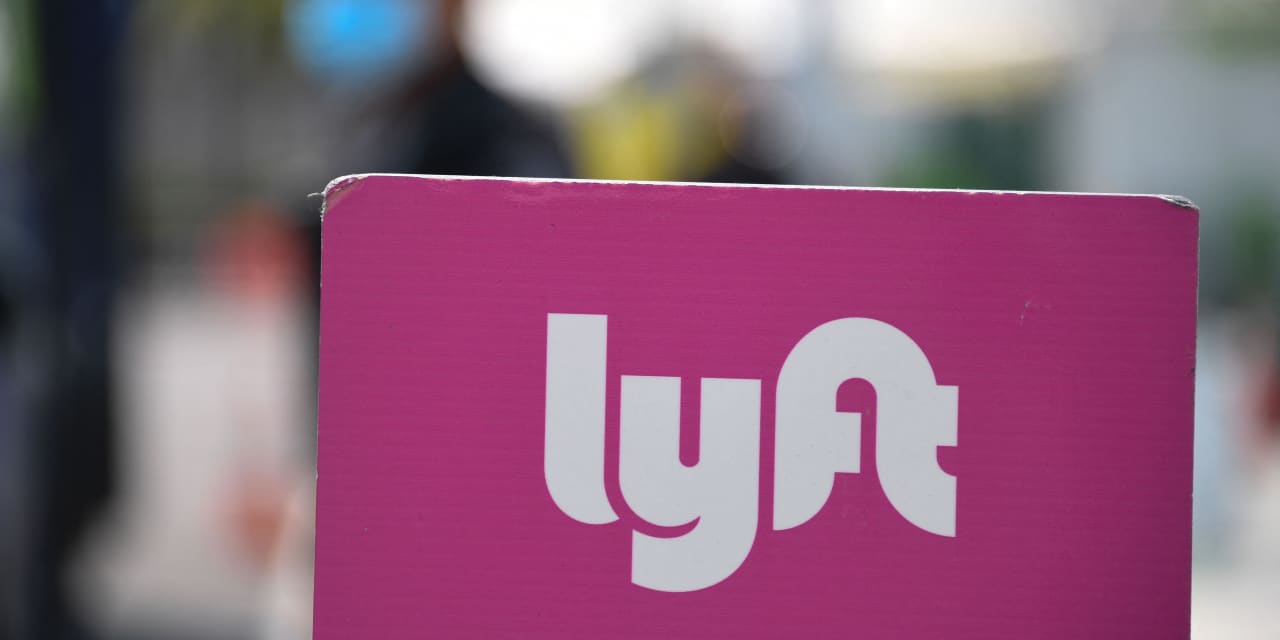 Lyft Inc. posted record revenue for a second consecutive quarter Thursday, but the company's worse-than-expected forecast tanked its stock in extended trading.
Lyft LYFT, -3.16% expects first-quarter revenue of $975 million, falling shy of the $1.09 billion Wall Street analysts surveyed by FactSet expected. The company also said it expects adjusted earnings before interest, taxes, depreciation, and amortization, known as Ebitda, of between $5 million and $15 million. Analysts expected $81 million in revenue and earnings of 41 cents a share.
The company's shares sank more than 20% in after-hours trading immediately after the release of the report, and losses hit 30% after the executives' earnings call with analysts. The stock had declined nearly 3.2% in the regular session to close at $16.22. Lyft stock has been down four of the past five days, and has lost almost 10% in the past two days.
In an interview with MarketWatch, Lyft co-founder and President John Zimmer said the company's first-quarter outlook is affected by seasonality in rides and bikes.
"When it snows, there are less bike riders," Zimmer said. "The seasonality is across the industry." He also said prices are "dramatically" lower in the first quarter, which he said is good for riders but will impact quarter-over-quarter growth.
On the company's earnings call, executives also said they had to reduce prices because of competition; Uber Technologies Inc. UBER, -2.55% lowered prices in January after it removed a fuel surcharge. In addition, increased driver supply — which Zimmer said was good for the long term — meant the company couldn't continue to charge higher fares during peak times for rides.
The company also had to recast its previously reported non-GAAP measures, as part of updated guidance for all public companies from the Securities and Exchange Commission. As a result, Zimmer said, "going forward, any adverse insurance development will be part of adjusted Ebidta."
The company's adjusted Ebitda losses were therefore higher in 2019 and 2020 than previously reported, and its full-year adjusted Ebitda of $92.9 million in fiscal 2021 was actually an adjusted Ebitda loss of $157.5 million. Likewise, its adjusted Ebitda of $200.1 million for quarters one to three in 2022 was actually an adjusted Ebitda loss of $168.2 million.
Lyft, like its rival Uber, has been under investor pressure to turn a profit. Uber, which released fourth-quarter earnings Wednesday, reported progress toward profitability.
On Thursday's call, Chief Financial Officer Elaine Paul also pointed to higher insurance costs, with the company increasing its insurance reserves by $375 million, affecting fourth-quarter results. Paul said the company's executives are "taking immediate action" on "near-term financial headwinds" and are considering cost-cutting that includes lowering stock-based compensation expense, such as by shifting to international "talent" who are paid in cash and not equity.
Lyft reported that active riders increased to 20.4 million in the fourth quarter, beating analyst expectations of 20.3 million, which would have been flat from last quarter. Revenue per active rider rose to $57.72, above the $56.70 expected by analysts.
"Rideshare has come back," Zimmer told MarketWatch. "Driver supply and demand are at their highest in nearly three years." He also said that the West Coast, where Lyft is "over-indexed," has "really come back," but that rides in the region still haven't reached pre-pandemic levels.
The ride-hailing company reported a fourth-quarter net loss of $588.1 million, or $1.61 a share, compared with a loss of $283.2 million, or 83 cents a share, in the year-ago period. The company attributed $201.3 million of that loss to stock-based compensation and related payroll-tax expenses.
The adjusted net loss was $270.8 million, or 74 cents a share. Revenue rose to $1.18 billion from $969.9 million in the year-ago quarter. Analysts surveyed by FactSet had forecast adjusted earnings of 13 cents a share on revenue of $1.15 billion.
Adjusted Ebitda was $126.7 million, more than the $89 million expected by analysts.
For the full year, Lyft reported a net loss of $1.58 billion, or $4.47 a share, more than analysts' expectation of a $1.17 billion net loss. That compared with a loss of $1.06 billion, or $3.17 a share, the year before. Full-year revenue rose to $4.1 billion from $3.2 billion in 2021. The adjusted net loss was $531.4 million, compared with an adjusted net loss of $332.6 million the year before.
Analysts had expected full-year adjusted earnings of 41 cents a share on revenue of $4.07 billion.
Lyft shares have risen 50% year to date, though they are down nearly 61% in the past 52 weeks. By comparison, the S&P 500 index SPX, -0.88% is up 7% so far this year, and down 8.7% in the past year.