India's Supreme Court dealt a harsh blow to Google on Thursday by not granting the company's request to block a previous ruling made in October by the country's Competition Commission of India (CCI). The CCI said that Google took advantage of phone manufacturers by forcing them to pre-install certain apps on their handsets if they wanted to use the Google Mobile Services (GMS) version of Android.
Android owns a massive 97% share of the smartphone market in India

In India, the second largest smartphone market in the world, Android owns a 97% market share. The country is a developing nation which means that for much of the population, buying a less-expensive Android phone is the only option. A three-judge panel including India's chief justice wouldn't block the CCI's ruling but did decide to give Google an extra week to implement the required changes which now must be put into effect by January 26th.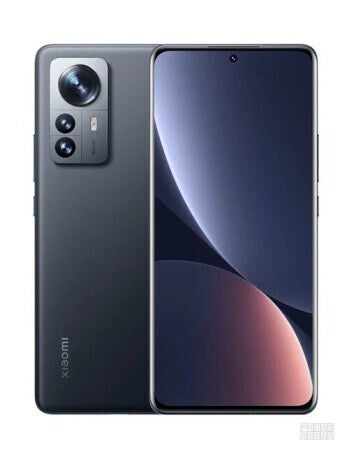 Value Android manufacturers like Xiaomi do very well in India
The CCI demanded that Google end the restrictions it places on phone manufacturers and fined the company $161 million. As reported by Reuters, Google challenged the CCI's ruling in the Supreme Court by pointing out how it would hurt Indian consumers as well as its own business. Google also stated that the decision could stall out the growth of its Android operating system and force it to change the agreements it has with 1,100 phone manufacturers and thousands of Android app developers.
"We are not inclined to interfere," Chief Justice D.Y Chandrachud said and the court ordered that a lower tribunal, already hearing the case, rule on Google's challenge by March 31st. The issue is that Google orders phone manufacturers who want to use the GMS version of Android to pre-install certain Google-developed apps on these phones. These usually include the Chrome browser and the Google search engine among others. Google claims that by making this demand, it helps to keep Android free.
Part of the ruling made by the CCI orders Google to stop linking the licensing of the Play Store Android app storefront to any requirement that manufacturers pre-install the Chrome browser, Google search engine, YouTube, and other Google apps. The CCI also wants Google to allow Android users to be able to uninstall Google apps in India. Apps like YouTube and Google Maps can be removed from handsets that have them installed out of the box in the country.
Interestingly, Reuters was able to view Google's legal filings pertaining to its appearance at the Supreme Court which alleged that the CCI "copy-pasted extensively from a European Commission decision, deploying evidence from Europe that was not examined in India." A government lawyer who was representing the CCI, N. Venkataraman, told the Supreme Court "We have not cut, copy and pasted."
The U.S. Justice Department has accused Google of anti-competitive behavior

While Android is an open-source operating system, the Google Mobile Services version is the one that most Android users are familiar with. This version of Android includes Google apps and the Google Play Store. Phone manufacturers who do not meet Google's requirements are forced to use the open-source version of Android.
In 2018, the U.S. Justice Department accused Google of anti-competitive behavior as then United States Assistant Attorney General for the Antitrust Division, Makan Delrahim, spoke in front of lawmakers on Capitol Hill. Delrahim said that an investigation could determine whether Google was forcing phone manufacturers to pre-install certain Google apps on their devices in order to license the GMS version of Android.
To be clear, Google does offer its version of Android to phone manufacturers for free. But demanding that these phones come equipped with certain Google apps allows the company to collect additional advertising revenue.